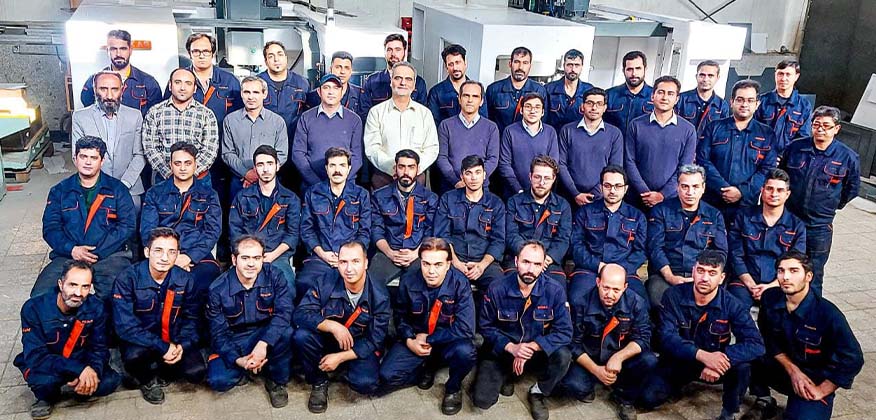 Company establishment was done in Tehran, by professors and graduations of "Tehran Polytechnic" and "Sharif" universities. The first activity of the company was design, engineering services to energy and machineries industries. In 2008 companies renewed activities with new name "PoyaKaran Rad" and trade name of "PoyaKar" with the same managers in CNC machining technology in a new factory of 4000 sqm in Qom – Shoukouhieh Industrial city.
The first activity of new factory was parts and equipment manufacturing. Using past experiences in design and supplying machineries, and after some developments, "Production and supplying machine tools" and "Supplying cutting tools and accessories" add to the company activities to achieve better and total services to the customers.
Manufacturing parts and equipment
In 2007 PoyaKar established a small workshop in Qom city (near Tehran) for its part making demands for machineries.  Very soon, CNC machining services gave to customers also. After making a bigger factory, developing machines and increasing personnel, complete parts and equipment also manufactured for the customers in different industries as Communication, medical and power plant industries.
Following increasing demands from customers, PoyaKar developed its CNC machining services to be as an OEM for domestic customers. After some years also PoyaKar started selling services as an ODM to a Canadian company as long term cooperation.
learn more
Production and supplying of CNC machine tools
After many years of experience in design and manufacturing of different types of machineries, PoyaKar made decision to concentrate in manufacturing of one kind of machined and selected CNC machines tools. Researches for production of CNC machine tools started in 2010 and first VMC machine produced in 2011.
In 2013 after making a contract with PRIMINER Company for production of some common VMC models, production of machine tools speeds up and more models delivered to domestic market.
CNC machining section of the company had a considerable effect on the production of CNC machine tools and enabled company to check the new versions of produced machine tools in the production line for some months. Feedbacks from machining section are very helpful in improving of the products before entering to the market.
After 2015 PoyaKar has rebuilt again its 20 years relations with Taiwanese companies and received sales and after sales agentship of some famous Taiwanese and Korean companies to cover the needs of domestic market for higher ends machine tools.
Supplying of cutting tools and accessories
In order to complete the supply chain in CNC machining technology, PoyaKar started selling cutting tools and accessories from 2016. Having enough experience in part making by CNC machine tools and knowledge of machine tools production lead to fast market growth for this activity.
Having CNC machining section enables company to check the new tools before selling to customers. Also expert sales engineers give accommodate consulting services to the customers for selection of tools, by the aid of machining section experts.
PoyaKar sales services and supports for the cutting tools provide total services for the customers and enable them to focus on their main job.
| | |
| --- | --- |
| ۲۰۰۱ | Company establishment in Tehran, by professors and graduations of "Tehran Polytechnic" and "Sharif" universities. |
| ۲۰۰۱ | Starting engineering and research services to some industries such as energy industries |
| ۲۰۰۷ | Making a CNC machining workshop in Qom city (near Tehran) |
| ۲۰۰۸ | Moving to a new factory in Shokouhieh Industrial Town, development of machineries and developing part making services based on CNC machining technology |
| ۲۰۱۰ | Starting researches for production of CNC machine tools |
| ۲۰۱۱ | Development of first vertical milling machine, model VMC-850L  |
| ۲۰۱۲ | Development of first horizontal slant bed turning center, model HTC-45L  |
|   | Start |
| ۲۰۱۲ | Starting cooperation with a Canadian company as an ODM |
| ۲۰۱۳ | Signing and implementing a contract with PRIMINER company to produce common models of vertical machining centers |
| ۲۰۱۳ | Development of vertical machining center model VMC-640L and horizontal slant bed turning center model HTC-30L |
| ۲۰۱۳ | Development of vertical machining centers model VMC-855L and 1156L and starting production of economical CNC milling machine model VME-1050 |
| ۲۰۱۵ | Receiving CHEVALIER company sales agentship in Iran |
| ۲۰۱۵ | Design of a vertical machining center model VMC-1000L in association with PRIMINER |
| ۲۰۱۶ | Receiving YCM company sales agentship in Iran |
| ۲۰۱۶ | Starting new activity in internet selling of cutting tools and accessories under brand of PoyaKala |
| ۲۰۱۶ | Starting production of vertical machining center of heavy class with box ways model TOM-1155 and VMC-1000L |
| ۲۰۱۶ | Starting production of tapping center machine model T6 |
| ۲۰۱۶ | Receiving ECOCA company (professional horizontal turning center manufacturer) sales agentship in Iran |
| ۲۰۱۷ | Stopping production of economical CNC milling machine model VME-1050 |
| ۲۰۱۷ | Receiving YSP company (professional vertical CNC lathe manufacturer) sales agentship in Iran |
Mehdi Golestani
Chairman of the Board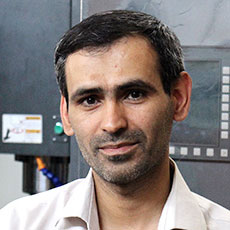 Mojtaba Aliaskari
Member of the Board and Factory Manager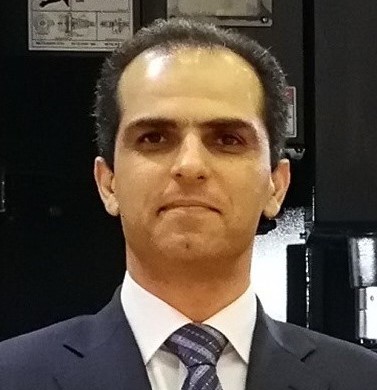 Mohammad Moallemi
Member of the Board and Managing Director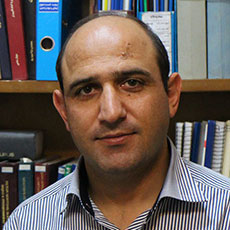 Mehdi Ghasemi
Member of the Board and Production Manager